Historical Landmarks and Records Commission
The Historical Landmarks and Records Commission (HLRC) is an advisory body established to consider and recommend to the Board of Supervisors local historical landmarks defined to be worthy of registration by the State of California Department of Parks and Recreation, either as "California Historical Landmarks" or as " Points of Historical Interest", and may consider and comment for the Board on applications relating to the National Register of Historic Places.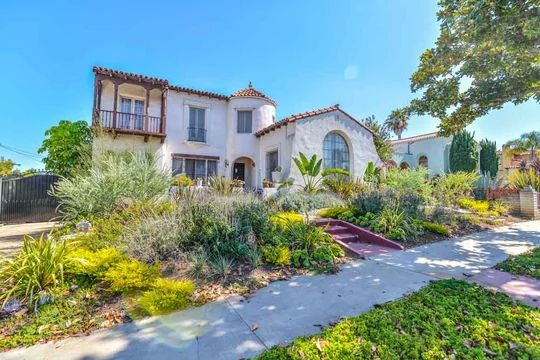 LA County Landmark and Historic District Registration
Nominations for designation of landmarks and historic districts come from private individuals and organizations, or may originate with the Board of Supervisors or the Historical Landmarks and Records Commission.

Photo: The Doumakes House, View Park, Los Angeles, Built in 1928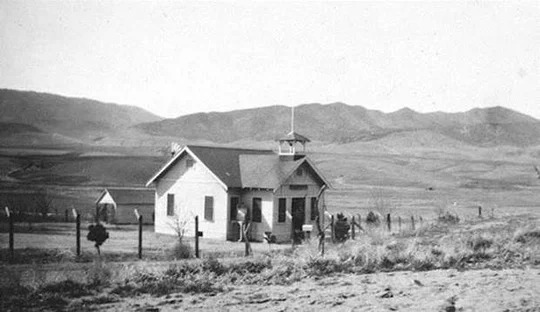 California Landmark Registration
California Historical Landmarks are sites, buildings, features, or events that are of statewide significance and have anthropological, cultural, military, political, architectural, economic, scientific or technical, religious, experimental, or other value.

Photo: Leona Valley Schoolhouse built in 1915.

National Historical Landmarks
National Historic Landmarks are nationally significant historic places designated by the Secretary of the Interior because they possess exceptional value or quality in illustrating or interpreting the heritage of the United States.

Photo: Los Angeles Coliseum built in 1923
Meetings
The Historical Landmarks and Records Commission (HLRC) meets quarterly on the fourth Friday at 9:30 a.m. in Room 372 of the Kenneth Hahn Hall of Administration, 500 West Temple Street, Los Angeles, CA 90012. Click here to search for Current Agenda and Previous Minutes.
January 27, 2023
April 28, 2023
July 28, 2023
October 27, 2023
Altadena African-American Historic Resources Survey
The Department of Regional Planning (DRP) has initiated a project to survey historic resources associated with Altadena's African-American community, in support of the County's effort to create a more equitable society by identifying valuable contributions by the County's diverse communities. 
LA County Library
Click on link below to view the digitized special collection of historic photos of Parks, hosted online by the Los Angeles County Library. Linked to Historic Photos.
Explore So Cal Museums For Free!
LA County Library provides free tickets to Southern California museums and more. Click here to learn more.
Contact Us
Kenneth Hahn Hall of Administration
500 West Temple Street, Room B-50
Los Angeles, CA 90012
Please contact us by calling:
(213) 974-1431